About us
We Love Venezia is a tourist services consultancy agency managed by Giora who is the tourist technical director as well as the Tour Guide. lt has been operating in the tourism sector tor tifteen years and what motivates it is the will and desire to be able to carry out an activity based on respect tor the immense heritage ot the Veneto Region.
That's why she personally knows ali the providers ot the services or experiences she takes care to make available to customers, whether they are Tour Operators or single travelers. Ot ltalian South Atrican nationality, she speaks English, Spanish, German and French. She graduateci from Ca Foscari in languages and history.
Her collaborators in the adventure are Lorito Valerio who takes care ot the administrative part and Alessandro who manages the back office.
GIORA
Owner of the company. She was born in Venice, graduated in languages and history at Cà Foscari, she has experience in Venetian tourism for more than 15 years.
You live on the magical island of which you know secrets and shortcuts that you love to share with visitors. Her dynamic and multifaceted character due to the numerous travel experiences from an early age. This mix of hers makes her the ideal person for solving logistical problems related to travel and tourism. Her main role is, in fact, the problem solver, as well as dealing with the management of the site and reservations.
She speaks English, Spanish, German and Italian.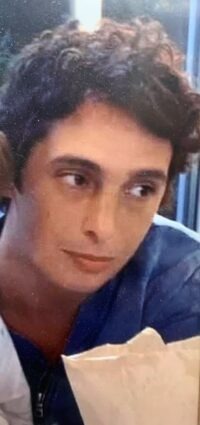 Valerio Lorito
Valerio deals with the commercial part is what makes the accounts in short!
Born in Rome, he has lived in Venice for quite a couple of years and loves it as someone who has learned to know it with the eyes of those who come from a city equally important historically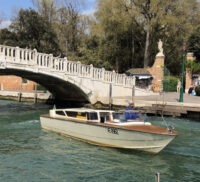 Taxi 352
The guys of 352 are two Marco and one Stefano, professionals who know the city like their pockets. They have been collaborating with We Love Venezia for years sharing their love for the city and for animals. That's why they are entrusted with the task of transporting visitors with animal friends in tow.
History is a guest of Venice, we walk, climb, sit on it. History in Venice is made understandable to everyone. As long as they are willing to read it.